Global Sourcing (external)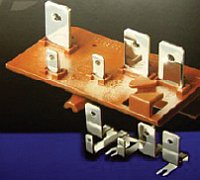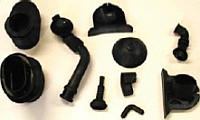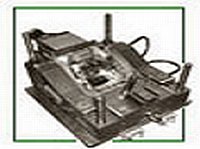 External Global Sourcing is a offer and tool for Central Purchase departments, Purchase Managers or Commodity Buyers to spread their horizons, database and opportunities to find the best and appropiate suppliers for their companies. Now one knows everything and only one with open mind, willing to constantly look for new solution can succeed on the very competitive market. To use also another suppliers than competitors could create advantage on the market. So, the selection process and possibility to choose from wide circuit of potencional suppliers is very important and is one of the key for companies future. Please, do not hesitate to try to use our External Global Sourcing services because you will save time, money and receive new potential supplier base on the market in CEE. How we work: first of all you have to send us order with specification to whom you are looking for, criteria of the companies or products. During very short time you will receive from us a bid where you will see 3 companies that are able to supply you, after that we will charge you 1.000,- EUR. In this price is included – selection process, preassessment study and presentation of the 3 companies. Usually you will receive companies that are not in your database ( means that they do not produce products for you so far ). We will look for feeling your assessment questionare, visit the company and give you feedback of the strong and weak sides of the new potentional supplier. Also planttour could be arrange for you.
* First bid is free of charge for you.
We are concentrate on industry. No matter whether it is automotive, plastics, metal, etc.
Example: Plastic parts for automotive – electronics industry – We distinguish between 3 level of suppliers – Tier I., II. suppliers ( like Visteon – Autopal, TRW, Plastic Omnium, Cadence Innovation, …), second level are international but not so big companies ( like – Letoplast – Lefevere Group, Framach, Maurice Ward, Mergon…) and third level where we are looking for and which are in our portfolio that are offered to you. Here we knows more than 60 moulding injection companies, with the clamping force between 20t and 2500t, with mostly new ( 0 – 6 years old ) machines ( Engel, Arburg, Sandreto, etc. ), size of the companies is in the case of turnover between 5 and 20 mil. EUR, in the case of machine number from 15 to 50 machines. Some of them are able to work on project - product development, develop and make the mould, make ultrasonic welding, montage, etc. Even we knows 60 on the field of the Czech and Slovak Republic our portfolio include the 20 best of them that could bring some added value also to you. Are you ready ? Let send us the order right now …