Business Development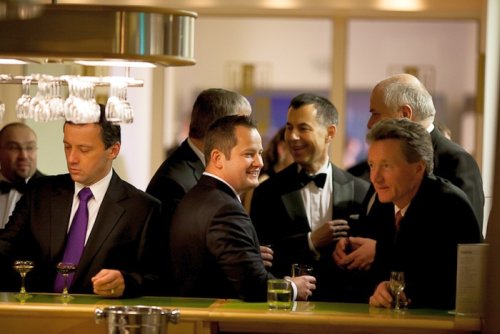 Business Development (Opportunities, Investment)
Are you looking for new opportunities, do you want to transfer your production to low cost countries, do you want to grow together with CEE ? Why do not you transfer your costs to CEE and take the profit back to your pocket? Why do not you make a merge, Joint Venture or whatever and take advantage of the governments and EU funds support of the countries like the Czech and Slovak Republic, etc. ? Give added value to your money and invest them in CEE, not speaking only about your investment, just transfer – exchange your money currency today from USD, EUR, GBP, RUB and in one, two, three years later you will realize big profit due to the appreciation of the CZK for example ( see sample today 15.1.2008 USD/CZK – 17,395; GBP/ CZK – 34,236; EUR/CZK 25,895; 100 RUB/CZK 71,660; two years ago 13.1.2006 USD/CZK – 23,957; GBP/ CZK – 42,316; EUR/CZK 28,840; 100 RUB/CZK 84,087 ).
Perhaps you have got some money to invest but it is not enough in your country – to build a plant, start new business, etc. but it could be enough if you exchange them and realize your dream, investment in CEE countries !!!
Goes your business down and your profit is nearly zero, do not forget that 1 hour of operator work is about 10 EUR lower in CZK than average in West Europe, If you go to Ukraine, Romania, Russia is even lower. On the other hand there is a lot of companies growing, in very good conditions that are looking for new challenge, new owners and future. Why do not you buy some of them and spread your business and activities, become multinational?
Do you want to follow one of these action mentioned above ? Are you looking for company, opportunities for merge and acquisition ? or to realize your Business plan ( or just to correct your business plan )? Do you want to make new technology, technical or R&D centre here and Are you looking for cooperation with university ? Do you look for finance resources for your business development ? ...
... Than we can help you, just send us your requests, specification and parameters by e-mail !!!