CV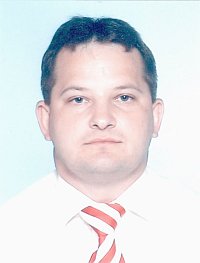 Curriculum Vitae
Download: CV Jan Vlasak, 86 kB
JAN VLASAK
Date of birth: 27th of July 1973
Nationality: Czech
John Hair ( English translation of Jan Vlasak ) started his working experience during studies at university. It was temporary work like Sales representative for companies R.I.G.I. Kolin and Genumed Trading Zlin. Later on he joined the company Prewon Ltd., Prague like Chief accountant. Last year of his studies he spent in England ( at Golding Hop Farm, Sevenoaks, Kent ) due to improving his English.
First permanent job was in administration of the Ministry of Defense of the Czech Republic where he was responsible for: financial analysis, reporting, planing, controlling, budgeting, calculations, dealing with foreign commandants, generals, attaché and NATO members exercises on the Czech Republic field. After this experience was selected through hiring process to the position of Finance and Logistic Manager for automotive US company Arvin ( later ArvinMeritor ) Mlada Boleslav. He was the second emloyee in the new greenfield plant, responsible for set up of operating system, transfer of production from mother company in Pamplona, Spain and build relationship with customers ( Skoda, VW Bratislava ), suppliers, authorities, auditors ( D&T, PWC, DNV, etc. ), banks ( ABN AMRO Bank, Citibank, HSBC, HVB ), others institution ( lawyers. Insurance companies, etc. ) and finance with turnover of 1,5 bil. CZK. Very soon the General meeting nominated him as Managing Director and Site Manager where he finished on his request due to interesting offer from the biggest TIER I. supplier in automotive Delphi, Ceska Lipa. It was one of the biggest plants in Europe with approx. 3 500 employees. John Hair was nominated to the position of PC& L Manager where main task was to reorganize departments and implement Lean Management principles. Also there was big pressure on results due to Chapter 11 procedure in USA. He was also in touch with project like: transfer production from Germany and Hungary to the plant, from plant to Ukraine, SOX, Customer relationship ( Skoda, VW, Audi, BMW ), etc. After short story in KNS Engineering, Olomouc the moulding injection company he was asked by owner of the company Karsit, Jaromer ( approx. 1500 employees with turnover of 2,5 bil. CZK ) to join the TOP Management as Crisis Manager focus on reorganisation and strategy of Plasty Holding a.s. and where was nominated to the position Chairman of the Board of Directors and responsible for managing and consolidation of the group ( 3 plants in France, Poland and the Czech Republic with 500 employees ). More details you can see on attached CV.
Currently he is oriented on: consulting, reengineering, global sourcing , investment, industry merge and consolidation, financing from EU funds, etc. on the project management basis.
Summary of my experience: - Chief accountant, Financial manager (CFO), Production manager, Logistic manager, Operation manager (COO), Crisis manager, Plant and Site manager, Managing director (CEO), Chairman of Board of Directors (CEO)